About Agility
Agility is a team sport where you are in charge or strategy and your dog is responsible for the athleticism. The aim is to find the balance between control and speed. An agility course is made up of obstacles including tunnels, ramps and weave poles. A dog that completes the obstacles correctly with no faults within a set time will earn a clear round. Dogs earn titles when they achieve a set number of clear rounds.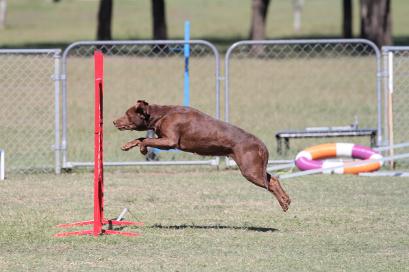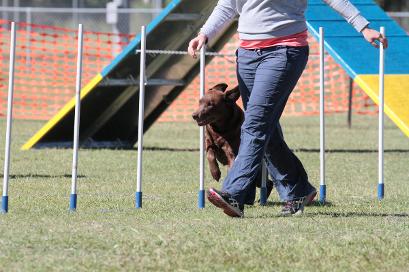 Our Agility Dogs
Tia, Mieka and Jazmine train and compete in agility.
Tia was my first agility dog and we started competing in October 2010. Tia and Mieka have several titles and Jazmine has only been competing for a short period so is still working towards her first title.
Photos are of Tia and Mieka in 2014.