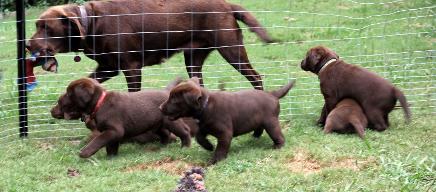 Not owned a Labrador before. Please go to the Choosing a Labrador page which will help you decide if a Labrador is the right breed for you.
It is important that all our puppies go to the best possible homes. We invest so much into planning and raising our litters we want to ensure the puppies new families will love and care for them as much as we do.
We follow a structured socialisation program, puppy culture, to ensure our puppies have the best possible start to life. How a puppy is raised has life long impacts and is so very important. Our puppies are raised in the home -our rumpus room - and when they are old enough they spend time outside during the day. Our puppies are well socialised with men, women, children and adult dogs and importantly to the household noises. They are raised will lots of cuddles so we recommend only choosing a Romsen puppy if you like affectionate dogs!
We offer ongoing support, for the life of your dogs, and encourage our puppy buyers to keep in touch and send pictures. We love to see the puppies grow.
See the Puppies Available page to see if we have any puppies available or Planned litters for details of when we expect our next litter. See the puppies menu for photos of our previous litters.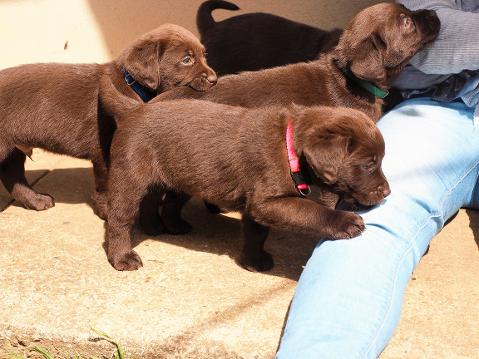 Before you pick up your puppy we provide lots of helpful tips to help you prepare for your puppies arrival.
We also send each puppy home with a puppy pack which includes:
Certificate of Registration and Pedigree (papers)

Copy of parent's Certificate of Registration and Pedigree

Copy of parent's health testing result

Microchip record

Treatment and Vaccination records

Collar

Information and tips to help you raise your puppy

USB with all photos and raising/training puppy information

Blanket and toy that has fimilar smells to help puppy in to their new home