Sorry no puppies available
Planned litter due Dec 2017. See puppies available page for details.
Updated 21 July 2017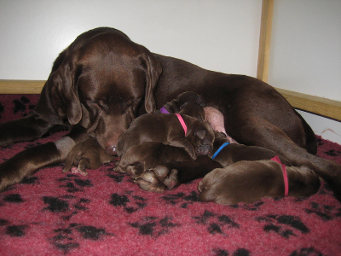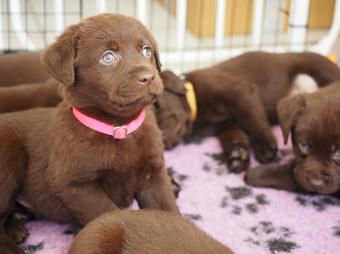 Interested in puppy?
Please contact me on the below details. I am happy to take email enquiries but before I put your name on the waiting list I would like to speak with you to get some information about what you are looking for in a puppy. These babies are very precious to us so it is important they go to suitable homes.
While I do restrict the number on my waiting list in an effort to provide everyone with a puppy unfortunately there are no guarantees. While I have a rough indication of how many puppies to expect until they are born we do not know exactly how many puppies or what sex. When the puppies are about one week old we confirm if we have a puppy for you.
We welcome visits to meet mum and the puppies. If you visit the puppies when they are younger than 5 weeks this is a look only visit, but after 5 weeks old you can cuddle and play with the puppies.
Puppies are $1800 on limited register. Main register by agreement. Click here for information about the different registers. After the puppies are born and we confirm we have a puppy for you we ask for a deposit of $300 to secure your puppy.
To find out more about a Romsen Labrador see the home page and puppies page. Also visit the dogs bred by us page to see some of our special fur babies.
If you have not owned a Labrador before please visit The Breed page for information about Labradors and Choosing a Labrador for information about owning Labrador. You will also find a page on important health teasting.